What Is Virtue RF Micro-needling?
Virtue RF Micro-needling is a unique device that allows for radiofrequency-delivered microneedling treatments. 
This platform can help reduce the appearance of:
Dull or uneven skin tone or texture

Enlarged pores

Fine lines and wrinkles

Loose skin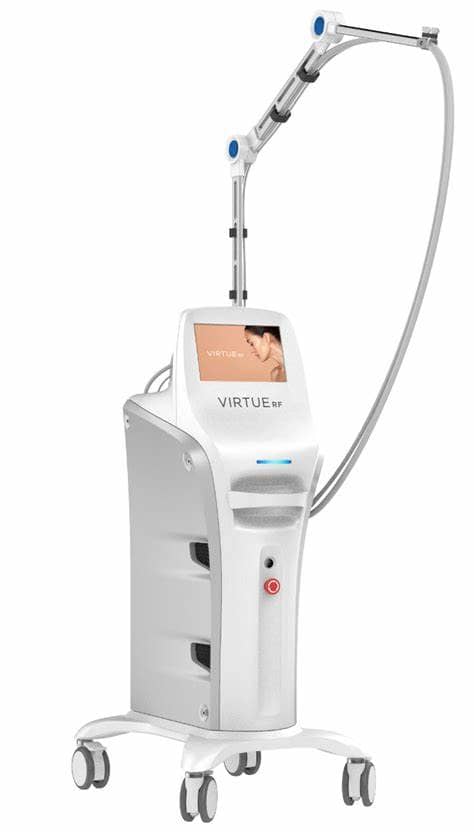 Virtue RF Micro-needling creates channels on the skin and delivers a gentle warmth via radiofrequency. This stimulates collagen and elastin production, creating new tissues to support the skin. Collagen and elastin naturally occur within the body to provide structure to the skin, but production naturally declines over time.
What Could I Expect from a Procedure?
Virtue RF Micro-needling treatments are performed as outpatient treatments in the comfort of our Warren office. During a session, a handheld device is used for microchannel creation on the skin. As channels are created, radiofrequency energy is delivered to the treatment area.
There is little to no pain associated with treatment, but a numbing agent may be available for your additional comfort. Treatment sessions typically last an hour or less, and it is important to be mindful as the treatment area heals and take particular care of your skin. Virtue RF Micro-needling is one of the most versatile technologies, and downtime will vary from a few hours to a few days based on your condition and desired results. Our clinical staff will provide you with all of the information you may need depending on your unique goals.
Results achieved with Virtue RF Micro-needling will vary for each person and concern addressed. While you may experience some initial results, the best results may take time to enjoy as your body produces new collagen and elastin. A series of regular treatments is typically recommended to achieve and maintain the best results. If interested, Call Vayda Cosmetic today at 330-847-6220.